Hotel appolo & tours - SiliguriM.C.
Thursday, 26 May 2016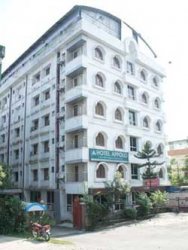 Item details
City:
SiliguriM.C., West Bengal
Contacts

Hotel Appolo

9933396297
Item description
Hotel Appolo offers you 2 Special Suite, 1 Executive Suite, 9 Mini Suite, 17 Super Delux 25 AC Delux to live in. Moreover, there's 24 hours room service, hot & cold water, satellite television, in rooms STD/ISD facilities and so on.